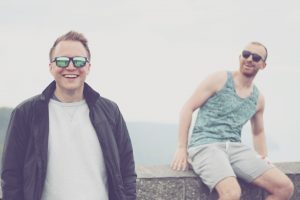 It does not take long to build trust with a person that you are helping and for this reason, it sometimes gets forgotten in the hustle and bustle of attending to everything else. However, it can make a world of difference and will certainly do a lot to build a positive relationship between the two of you.
When you connect with the person that you help in the right way, trust follows. Just spending a few minutes each time you visit totally focused on the person and not the chores of the day will build rapport and the person that you help will love the fact that you are not trying to rush them.
Here are just 4 ways of building trust that you will find very useful:
Talk with them, not at them

– involve them in what you are doing and tell them gently rather than dictate to them what you will do. Encourage them to talk to you. At the same time, you need to make a habit of listening carefully, looking at them when you are talking.

Ask them about things they like doing

– don't just focus on tasks but take time out to ask them about their hobbies, family and any other interests they may have. This will lessen anxiety and put them at ease.

Get to understand their version of the world

– find out what is important to them and see if you can find shared interests. If you can get to understand them then their affinity with you will follow; finding out about their past will help to plan their future.

Empathise with their emotions

– think about how they are feeling. When they understand that you are listening to them and empathising, an air of positivity will

ensue and good communication will follow.
No two people are the same, but treating the person you help as a whole person, made up of physical and spiritual, as well as psychological traits, will break down barriers. The end result will be an upsurge in communication so that they know that they are communicating with a person that they can trust.
Tell us on our Facebook https://facebook.com/lavorocare or Tweet at us https://twitter.com/joblavoro .
Currently looking for a job in care to make a difference to people's lives? Take a look at our current positions http://lavoro.com/jobs .