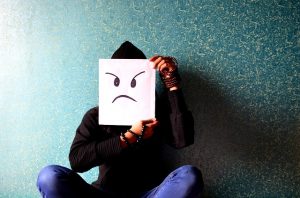 Do you want to make a positive change to someone's life? Do you have a positive outlook and feel good when you help someone face their day-to-day life challenges? Are you caring and patient with experience in working with young adults who require support with Autism and learning disabilities? Want a rewarding job in Wirral, Liverpool Chester or the surrounding area?
Lavoro Care Adult Care Services, based in Wallasey on Wirral, provide experienced Care Support Workers to assist vulnerable, young adults throughout the region. They focus on matching the correct Support Workers with the correct young adults, which leads to a more productive and trusting care relationship and service.
For Lavoro Care team members there are a wide range of benefits on offer including:
Industry leading rates of pay including Sleep-In extra payments
Flexibility around your personal commitments
Choice of shift patterns
Full training
Continuing support and development
Working for a company that cares about you and provides 24-hour support to you
The role of a Young Adult Support Worker is varied depending upon the Service User. It can include different levels of personal support such as cleaning, cooking, personal care and support in their family and daily life. There is a focus on developing their independence and an interesting and fulfilling lifestyle.
What we want from you as a Support Worker is:
A commitment from you
A personal drive to be the best you can by developing your career
We also require you to have 6 months paid experience in Care or a relevant Health and Social Care Certificate
For the Safety of yourself and Service users you will need to undergo an enhanced DBS Check. If you have a portable DBS that is on the update system, then we can get you out to work ASAP
If you are interested in joining Lavoro Care as a Young Adult Support Worker, then make contact immediately. We are always looking for new Support Workers.
More Job vacancies are regularly posted on their website JOBS page – HERE
To contact Lavoro Care Adult's Services:
Telephone 0151 691 4935
E Mail jobs@lavorocare.com
See latest Job Vacancies – HERE
Or use the contact form on our website HERE