Are you an experienced Care Worker? Are you looking for an even more rewarding job? Do you want to develop your skills and learn new ones? We are looking to recruit new Support Workers for our business based in Liverpool and Wirral, with posts available across the North West and Merseyside. If you would like a new career as a Support Worker, then contact us at Lavoro Care now.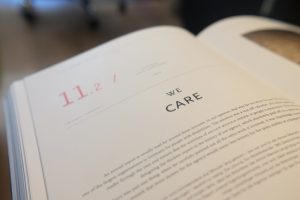 Support Workers carry out an incredibly rewarding role in the community. They are positioned to help and support vulnerable, adult individuals with learning difficulties and other complex needs. They provide care to help them live as independently as possible. Duties can vary significantly, depending upon the needs and requirements of the Service Users, ultimately helping them to live comfortably wherever they are.
Support Workers usually work to a care plan that is created by a social worker or care manager and the workers input and feedback is a vital part of the Service Users development. Wherever possible we aim to provide familiar and consistent support to everyone, leading to mutual trust and understanding. The work can either take place in a residential care home, in Supported Living Homes or within Community Educational Centres.
Lavoro Care are looking to recruit new Support Workers as we are a specialist Health and Social Care agency, supplying trained Support Workers to Adult Care Services across the region. Demand for Support Workers is high and we need to recruit team members to meet this demand.
To maintain our high standards and expectations, we like to recruit people with the following:
Experienced Support/Care Workers looking for a new challenge
Experience in the Health and Social Care industry
Qualified Health and Social Care workers
Students studying or with relevant qualifications, preferably with placement experience
Lavoro Care take pride in recruiting and matching the correct Support Worker with Service Users and will ensure that suitable, specific training is supplied. With an excellent administration and support team, Lavoro Care are different because "we do care" and continually strive to be ahead and set the standards in our sector.
If you would like a new career as a Support Worker, or would like to meet the team to discuss your options, then please make contact and send us your CV.
To contact Lavoro Care Adult Services:
Telephone          0151 691 4935
E Mail                  jobs@lavorocare.com
Or use the contact form on our website HERE